Canyoning Week
Need your holiday not only relaxing but fun, action,
adventure and sporting challenges?
Now
Canyon day Mallorca / Sierra de Tramuntana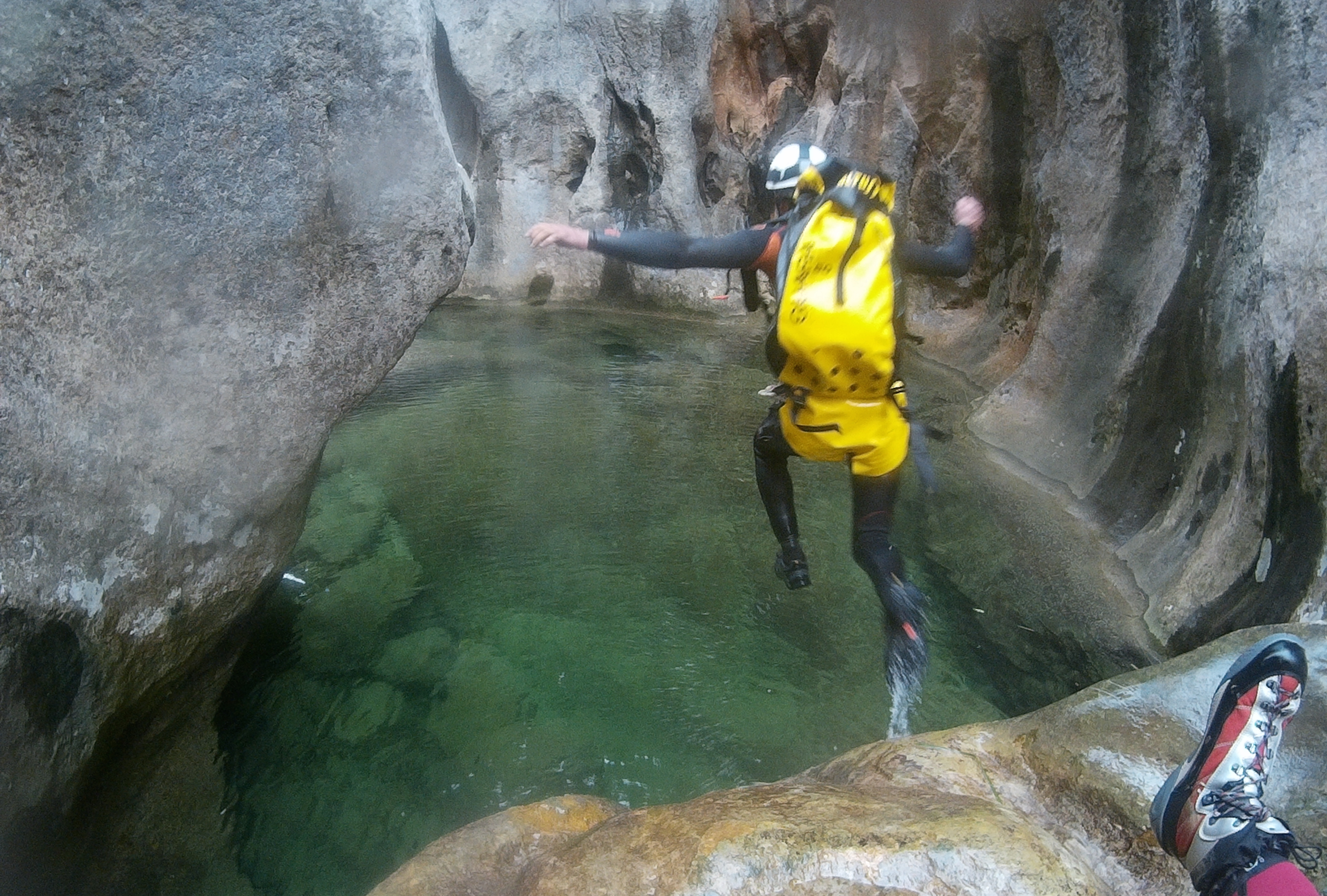 There are two days with easy walks to the entrance into a canyon. On the descent through the canyon we must repeatedly jump in water basins (brings a lot of fun). Every now and then a waterfall or a difficult passage requires a fuse ropes, along which we will rappel us by a climbing harness and a mechanical aid. An amazingly simple technique that we will learn quickly.

Prerequisites: Participants must able to swim, good physical condition and sure-footed and not afraid of heights, or be afraid of heights. In addition, each participant should bring in this activity at least 1,5 liter of water and a snack!
It is recommended to wear comfortable shoes ankle high, (should that be wet), 1 pair of walking boots, long pants (comfortable), old shorts, T-shirts, 1 warm sweater, 2x bathing suits, 1 light raincoat, sunscreen, hat, goggles , personal medicines, flashlight, pocket knife, water bottle, waterproof cover for the camera and personal little things. comfortable and sporty clothes,

Equipment: ropes, harnesses, helmets, wetsuit Canyon backpack with waterproof box are provided by us. (For each participant)

For exclusive groups, minimum 4 persons. By appointment throughout the year.

Price: 1 Canyon initiation
€ 80 per Person inkl. equipment min. 2 Personen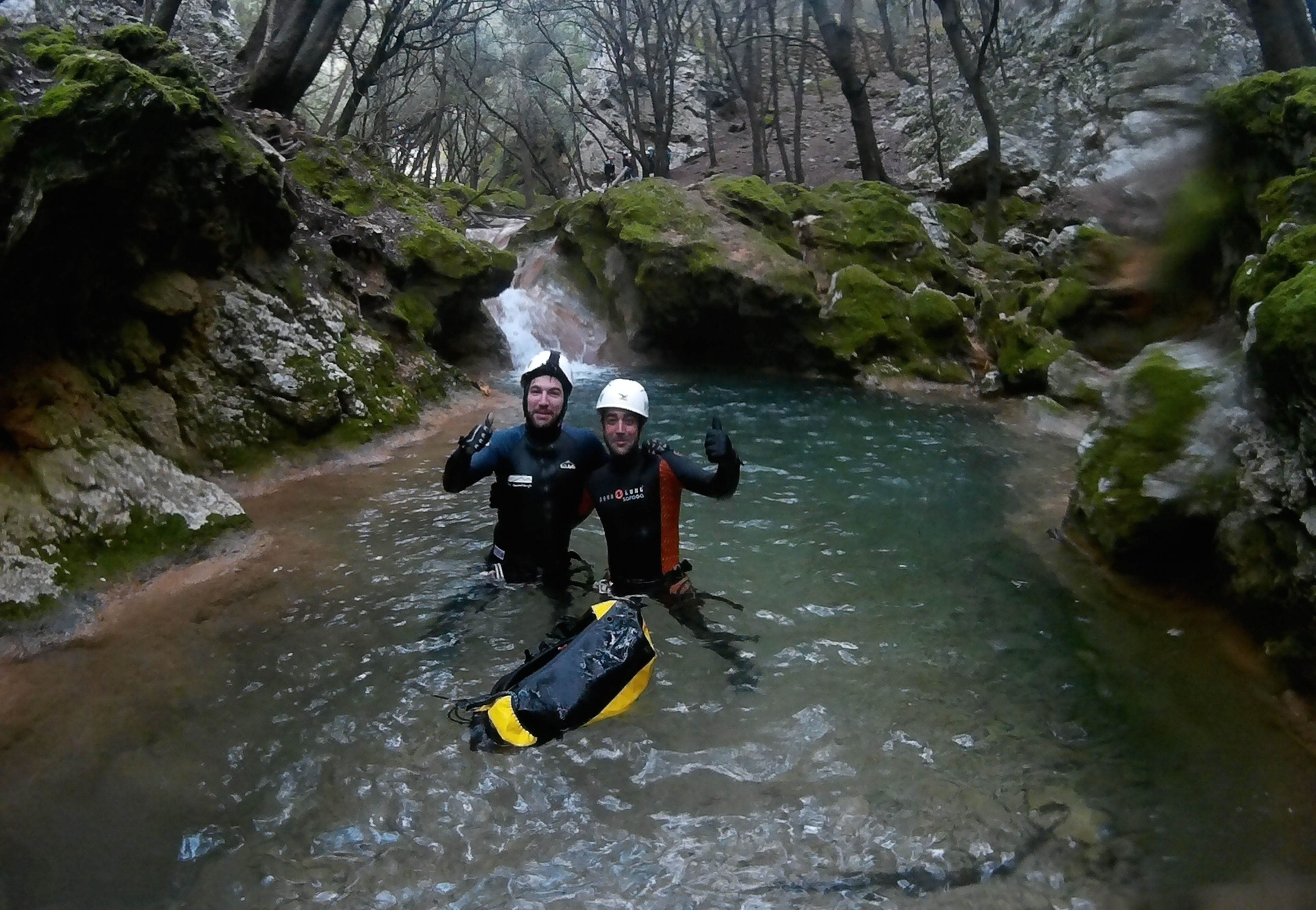 By appointment throughout the year.
More than 45 canyons with and without water are our disposal.

To help you organize your stay, we give you a price list and recommendations of accommodation near Pollensa.
Info: info@mallorca-outdoor-experience.eu