Home

>>

Hiking special trip to the Pyrenees
Hiking special trip to the Pyrenees
"Parque Nacional de Ordesa y Monte Perdido"
Special offer hiking in the Pyrenees of Aragon

29.06.2019 - 06.07.2019
Do you like the contact with nature and breathe pure air as you walk through areas with a landscape full of flowers, green meadows and dense beech forests, rivers, waterfalls and rugged rocks...? Then you should make a unforgettable holiday in the Pyrenees of Aragon with us.
A journey through the "National Park of Ordesa and Monte Perdido" also offers excitement and adventure, because in Ordesa Valley, you can enjoy many activities such as, via ferrata, climbing, snowshoeing, canyoning......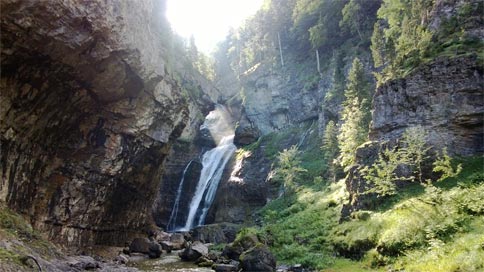 Special Offer of a Trekking week in the
The

Pyrenees

of Aragon Parque Nacional de Ordesa y Monte Perdido
Transport Barcelona Airport - Broto (4h)
until 2pm, there is the possibility of joining the guide and going with him later, his own transport must be organized.


7 Nights in a hostel in 3 double rooms, single beds
5 technical routes MIDE (3-4) hiking time up to 8h with professional guide
Technical material

Transport Torla - Barcelona Airport (4h) there is the possibility to join the guide and go with him to the airport, attention with the flight reservations !!!!!
Price 955€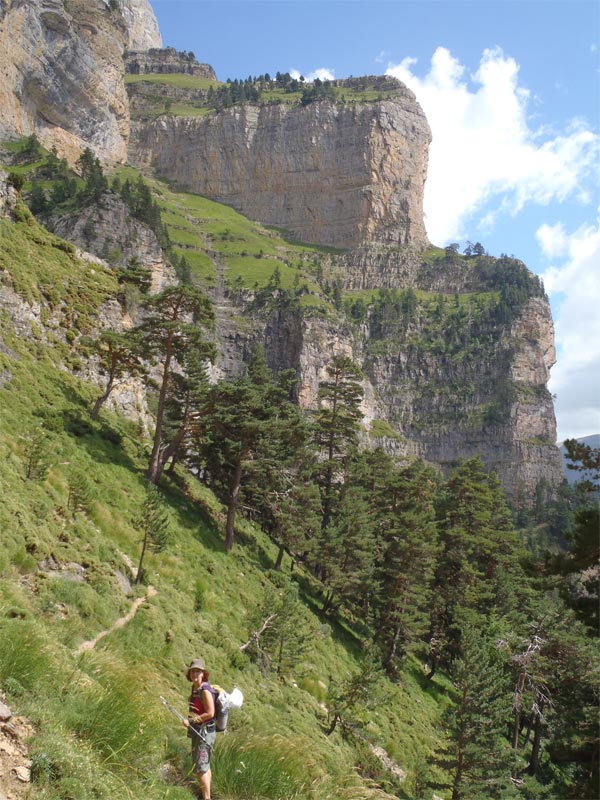 We offer this exclusive, comfortable and very individual package. You just have to book your flight and hotel.

The journey is made from 3 participants

a maximum of 5 participants! Do not hesitate!!